Spine Body Collective Reviews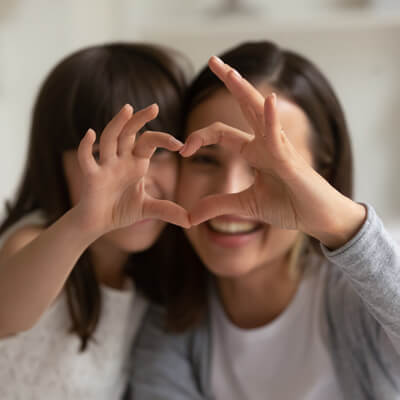 What Our Centennial Clients Say
At Spine Body Collective we love when clients share with us their feedback and comments after chiropractic care. Please read our client testimonials below to see what other people have achieved through their tailored treatment plans with us.
Share your stories too! Click here to send us your feedback so that we can help to spread the word about the benefits of natural Spine Body Collective care.
For more information, or to schedule an appointment contact us today.

Wonderful Chiropractor
Dr Ryan is a wonderful chiropractor. I like that I never feel rushed through the appointment and I always have time to ask questions if needed. At other places I had always felt that no matter what symptom I presented I always got the same standard crack here, crack there, next patient treatment but not with Dr Ryan. I especially love how Dr Ryan helps me do some stretching during the exam and that really helps loosen things up for me. I live by DIA and drive out of my way to continue my care with Dr Ryan.
~Shannon M.
Excellent Massage Therapist
I have been seeing Kegan for about six months and I have seen significant improvement!! He is extremely knowledgeable with the human anatomy and he has helped me tremendously!! I would highly recommend him to anyone looking for an excellent massage therapist. Love the new office space, cozy and comfortable.
~Lynn H.
Wonderful Experience Each Time
The most comprehensive chiropractic adjustment I've ever had! Dr. Ryan takes the time to carefully evaluate any acute or chronic issues and adjusts accordingly. Other places have pressured us to buy "packages" or "wellness plans" but here there is no pressure and each service is on an as needed basis. The calm, quiet office environment and pleasant professionalism ensure a wonderful experience each time.
~Stephanie
Fantastic!
Kegan is fantastic! I've only been seeing him for a month and he has worked some magic. I have issues in my legs, hip, and low back. After my first session I was sleeping better. I have to do a better job of stretching and he is helping with that too. I have homework to do, he gave me some stretches I can do while I'm making my morning coffee. I just turned 40 and I view this as an investment into aging with grace.
~Elisa R.
Helped Me So Much
Kegan is the best massage therapist I've ever been to! I have significant back and neck problems and he has a very unique method that has given me more relief than I have ever had from anyone before. Dr. Ryan is also the best chiropractor I've been to in many many years! Because of my issues, a chiropractor gets about one chance to adjust me. I completely trust him, he has helped me so much!!. He is gentle and knowledgeable and has always been able to adjust me. Which is not often easy without causing pain for me. If I stay regular with occasional treatments I do really well … Thanks you guys!
~S. Larson
Incredible Professionals
Kegan and Dr Ryan have been treating me for several years and they are both incredible professionals who continue to keep me upright and feeling my best. Kegan's massage therapy is like nothing I have experienced before and is also the most productive therapy I have received. Dr Ryan is a great partner in this practice as I often need his adjustment to follow my massage. They make a great team and I'm so thankful to my friend who referred me to them. You will not be disappointed.
~Sandy L.
A Downright, Nice Friendly Guy
I found Dr. Ryan after seeing another chiropractor for two years with no improvement in my symptoms. After just a couple visits with Dr. Ryan, my symptoms were markedly improved and eventually got to the point where I am pain-free most days with only monthly maintenance visits! His approach is so much more personalized than I experienced at my previous chiropractor – he asks questions before every visit and tailors his treatment to address whatever issues you are having at that time. He actually uses his hands and eyes to feel what might be tight or out of alignment each visit, then performs his manipulations accordingly. In addition to his professionalism, he's just a downright nice, friendly guy!
~Christa I.
Highly Recommend
I first saw Kegan about 10 years ago and, by far, he is the most amazing massage therapist I've ever seen. I get terrible pain in my neck and shoulders. I can feel the pain and tension releasing when he works on me. I always leave him seriously feeling like a brand new person with at least 2 extra inches in my neck! I highly recommend Spine Body Collective 1000%
~Jessica R.
Keeps Me Feeling Great
I have been seeing Dr. Ryan for a few years now. I have scoliosis & used to have severe back pain before becoming a patient of his. He does gentle chiropractic on me, keeps my pelvis in alignment & me feeling great! He really listens to how your body is feeling & helps correct the issues! The new office is in a great location, easy to find, & makes you feel right at home! Love all the natural lighting!Thank you SO much for helping me feel much younger than my 64 years! I'm very active & can do what i love pain free thanks to you!
~Marlene L.

Spine Body Collective Reviews | (720) 542-8548