New Clients at Spine Body Collective
When you book your appointment with Spine Body Collective, we'll send you a link so you may complete your new client paperwork online. If you're coming in for chiropractic care, we ask that you wear athletic clothing such as sweats or shorts, as we'll be doing some muscle testing.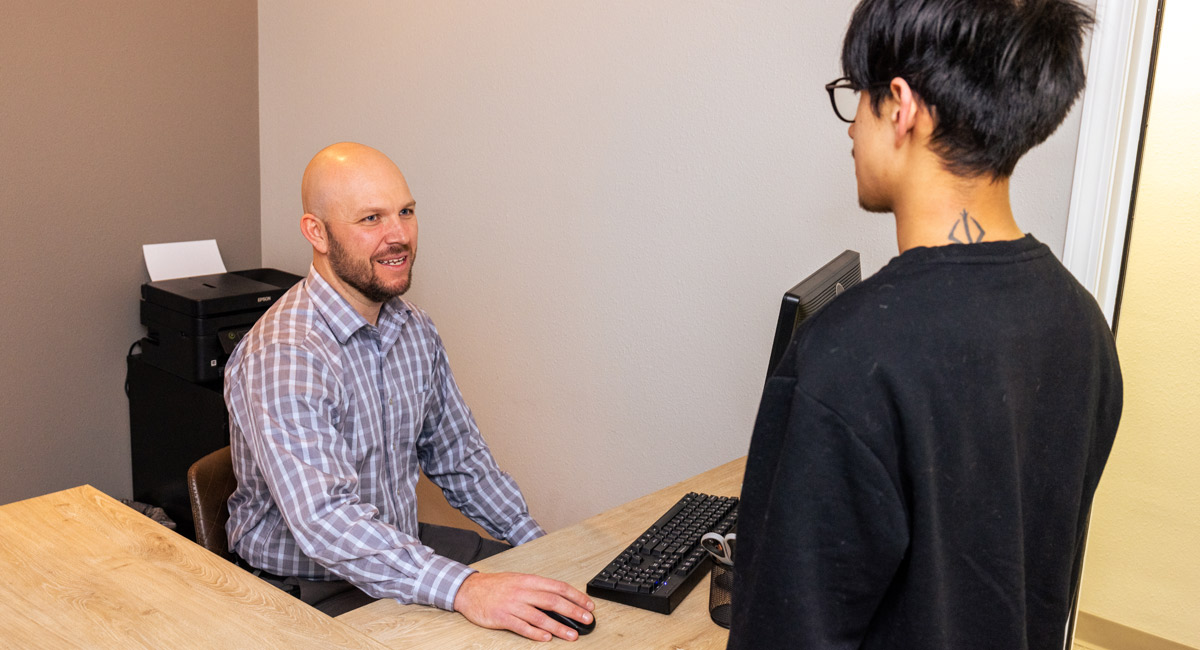 When you enter our relaxing space, we'll greet you and make you feel at home. You'll come back to Dr. Ryan's office for your visit, which will start off with a conversation about your current issue and goals. He will answer all of your questions and explain everything that he's going to do. He'll conduct a through evaluation including a postural assessment, orthopedic testing, and muscle strength tests. Based on these evaluations, Dr. Ryan will give you a report of findings and he will work with you to develop a treatment plan that will allow you to reach your health goals as quickly as possible. The treatment plan may consist of gentle chiropractic adjustments, or it may include some soft tissue work, depending on your unique situation.After a couple of sessions to see how your body responds to care, he'll design a custom care program for you, which he will explain thoroughly.
After we greet you, you'll go back to the massage room. Kegan will discuss any health concerns and goals with you, then he'll step out of the room so you may undress and get on the table. As he proceeds with the massage, he will point out any muscular or skeletal areas of concern. He'll also explain the techniques he is using and why.Your massage will be tailored to your specific situation and will include a variety of massage techniques as needed, depending on your unique needs and goals. At the end of your session, Dr. Kegan will discuss your care plan recommendations going forward and answer questions you may have.
It's important to book your first massage by phone to ensure that the correct amount of time is reserved for you.
Get Started Today
Our practice is open late and on weekends, and we can usually accommodate same-day appointments. We are happy to accept Health Savings Accounts (HSAs), and we will prepare a superbill for your insurance upon request.
Contact us today to book your first appointment.
CONTACT US

New Clients at Spine Body Collective | (720) 542-8548